You are on: Home > News & Blog > New Ambulance Range Launched
New Ambulance Range Launched
Published: 19.05.20
After much excitement following the announcement of a new ambulance uniform, Sugdens are delighted to share that the first items from the range are now available. Following extensive research into the ambulance market sector, the range was first debuted at the Emergency Services Show in 2019 where the Sugdens team were able to take on feedback to refine designs, ensuring they met the sector's needs. The highly anticipated comprehensive ambulance range will give our customers an excellent range of quality garments for all their work scenarios.
The first items available are the Moisture Wicking Polo Shirt, Hi-Vis Soft Shell, Hi-Vis Bomber Jacket and the Hi-Vis Sleeved Waistcoat. You can view the entire ambulance range here. Over the coming months, further items from the range such as cargo trousers in both a male and female fit as well as a unisex woven shirt will become available. Additionally, all garments can be embroidered thanks to our professional embroidery service. Our highly skilled team can create an intricately detailed company logo or badge providing the wearer with identity and distinguishing your workforce.
When unveiling samples of the new range to the sector, the Moisture Wicking Polo Shirt proved to be one of the most popular and sought after items. Available from July 2020 and in ambulance green for the first time, our Wicking Polo Shirt incorporates a number of high performance features such as fixed epaulettes and a 3-pen pocket on the left upper arm. The polo draws moisture away from the skin keeping the wearer dry, comfortable and able to perform in the toughest of environments. Extremely durable, the garment is suited to diverse and demanding daily workwear needs. The high quality fabric ensures that the polo shirt will remain resilient to washing without the need to worry about colours fading or fabric piling. Find out more here.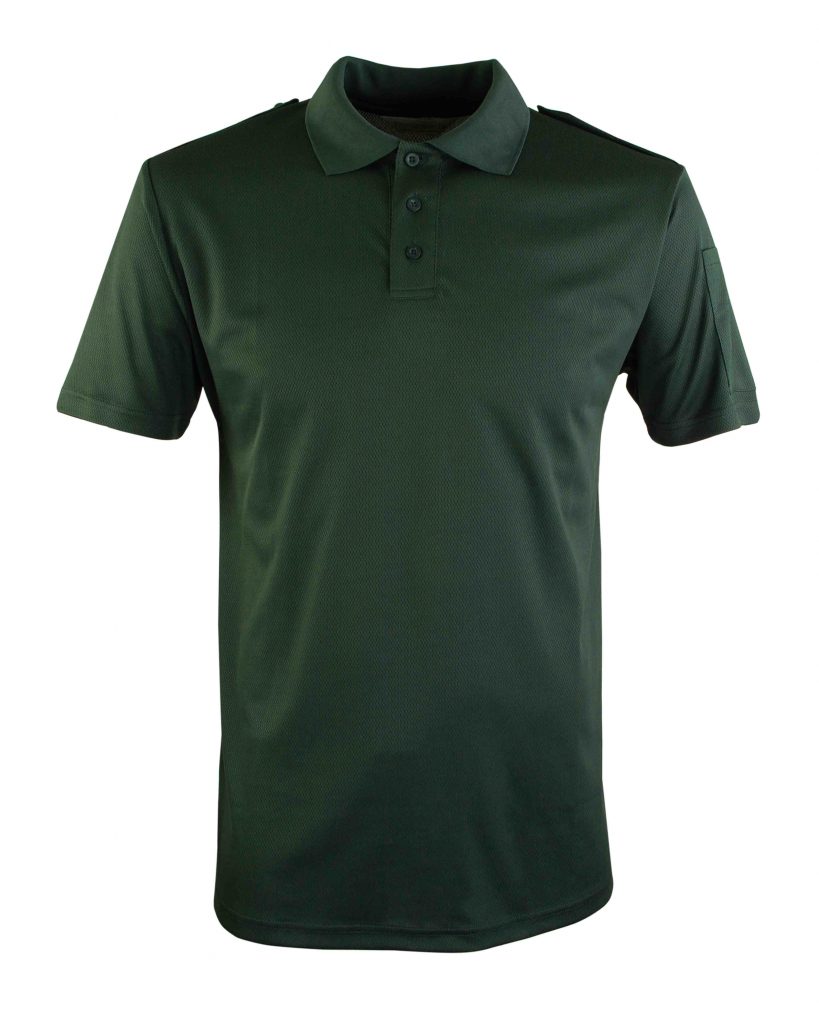 The Hi-Vis Soft Shell and Hi-Vis Bomber Jacket are now available, with both jackets incorporating a number of functional features including fixed epaulettes, window pockets on the chest and radio loops. All of our high-visibility garments are tested and certified to EN20471 Class 3. The newly designed Hi-Vis Soft Shell is showerproof, breathable and features a quilt lining to ensure the wearer is kept warm. Side zips with a toggle fastening are included on this design to allow a wider range of movement. The Hi-Vis Bomber Jacket features Level 2 Glass bead silver reflective tape to chest, sleeves and over shoulders as well as "reflexite" prismatic green chequer tape around the waist. The wearer can confidently withstand the elements in the fully waterproof, breathable design which boasts a stow-away hood and ribbed storm cuffs. Find out more details here.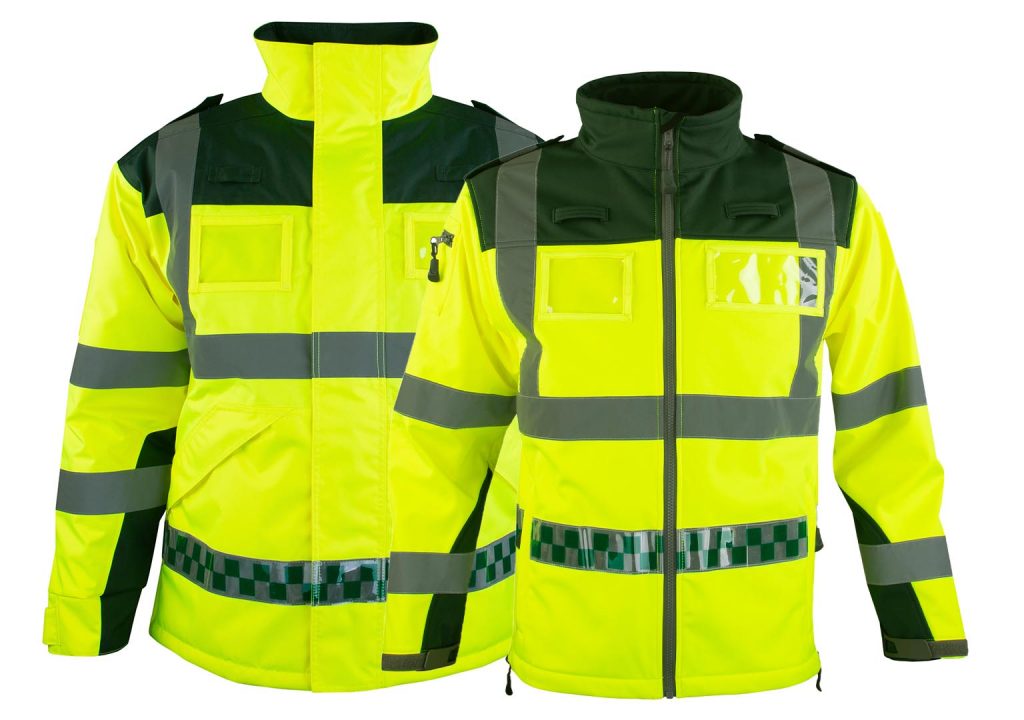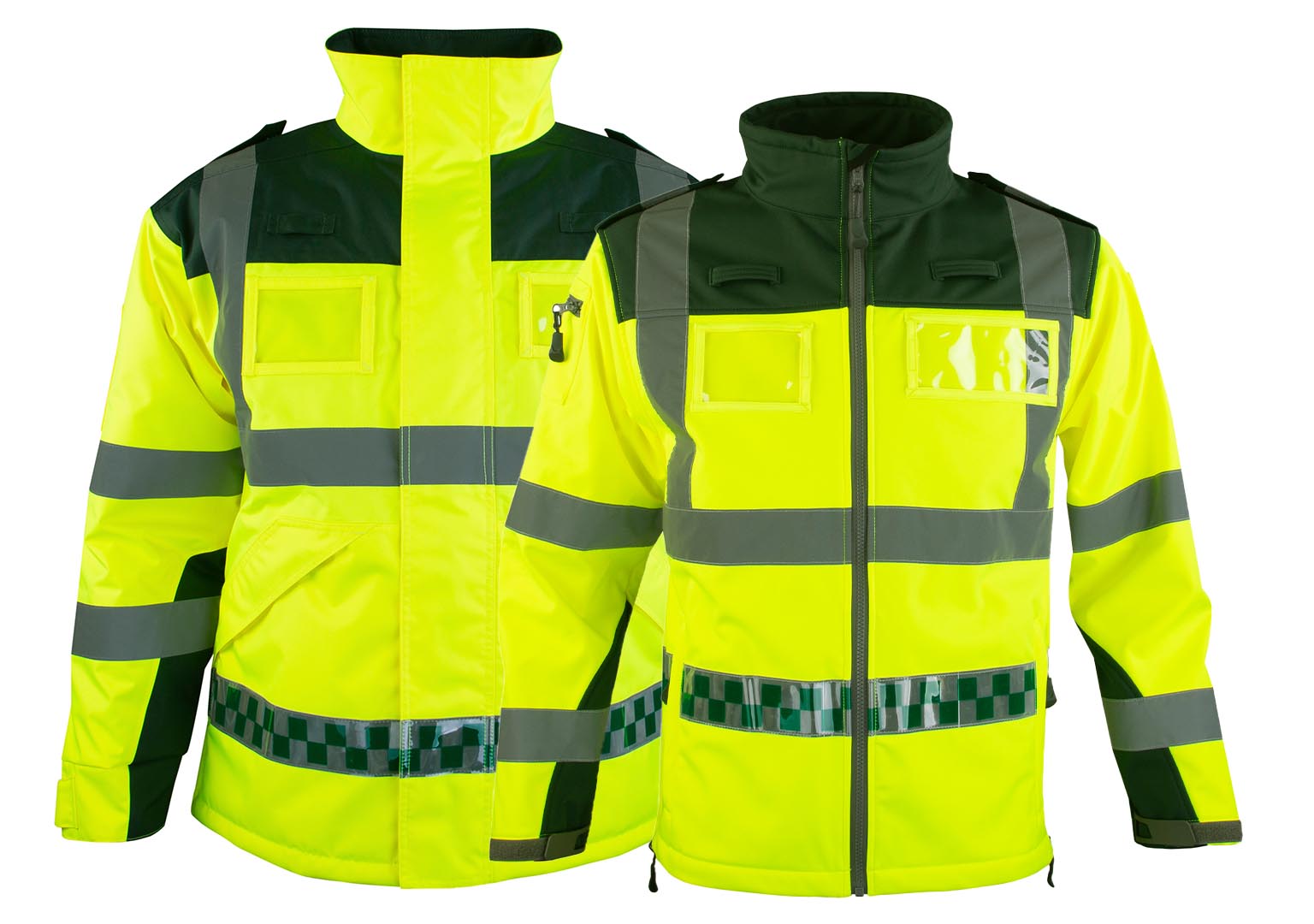 Additionally, our Hi-Vis Sleeved Waistcoat is now available. Constructed from 100% knitted polyester fabric, the Hi-Vis Sleeved Waistcoat features fixed epaulettes, window pockets and radio loops. The garment ensures wearers will be highly visible due to both Level 2 Glass bead silver reflective tape and "Reflexite" Prismatic green chequer tape. You can find out more here.
We are also thrilled to share our Ambulance Trousers, available in both Ladies and Men's fits, are landing August 2020. The ambulance green high-performance trousers feature a number of benefits that will allow the wearer to carry out duties in comfort and ease. Constructed with an elasticated waist at the back for comfort as well as an articulated knee to give freedom of movement and flexibility. A number of pockets feature on the trousers, one of which includes pen slots for added convenience as well as concealed snap fastenings for added security. The trousers pair perfectly with our Ambulance Green Unisex Shirt. With a number of practical and convenient features, the shirt will allow the wearer to work with ease, security and flexibility. The unisex style is available in sizes XS-5XL with a revere collar and 2 chest pockets. Find out more about the unisex shirt here.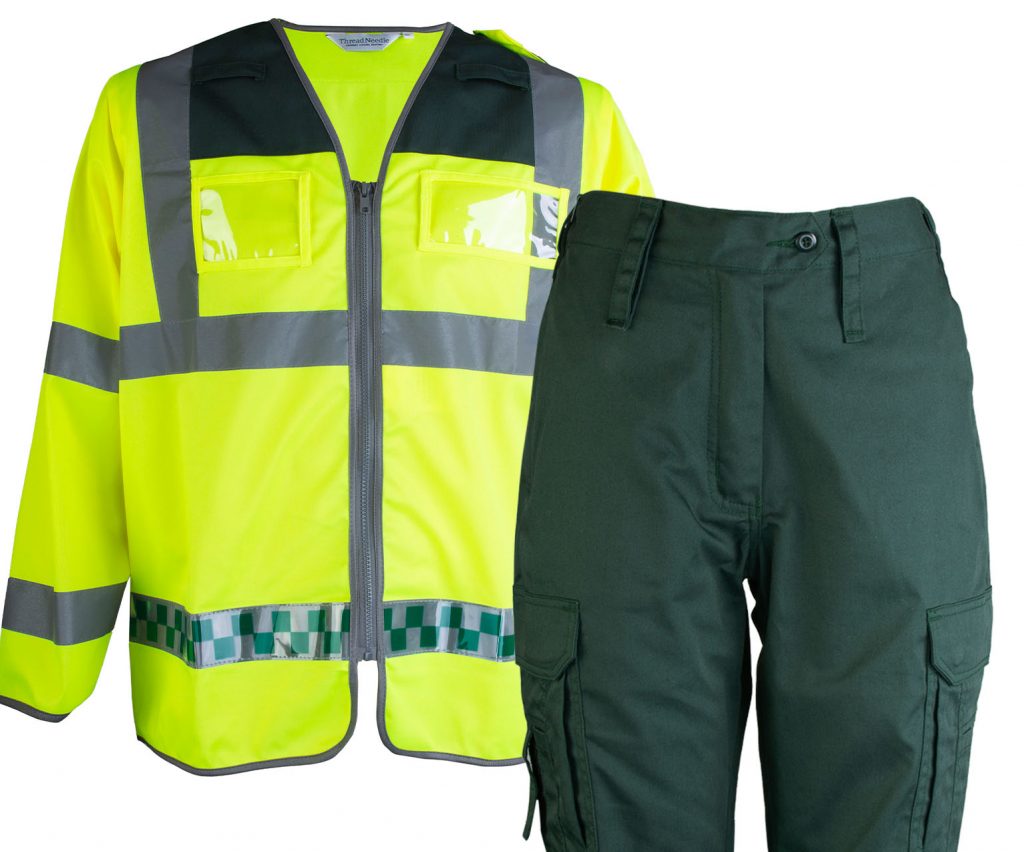 Providing quality uniforms and workwear for 150 years, our streamlined approach removes much of the unwanted pressure when it comes to providing staff with workwear. That's why some of Britain's best-known businesses rely on Sugden's to deliver excellent products and stress free distribution. The expertise we've acquired ensures you get the right clothing for the job, ensuring products meet safety regulations and the specific demands required for your business sector.