Key features
Your Own Secure Online Portal
Dedicated IT Support
Order Uniform, Track Orders & Manage Stock online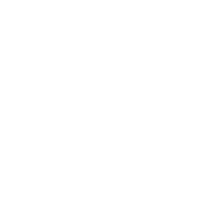 Backed by our own in-house Programmer, this bespoke website feature is specifically tailored to meet the individual requirements of all of our clients.
We can remove the stress of ordering by creating your own secure log in to a dedicated web store full of your own uniform.
Once logged in, you'll be able to place orders, track them and manage your stock. You can do this remotely, from anywhere in the world.
It's a solution that we've developed previously and managed very successfully for Fire & Rescue Services and clients including BP and St John Ambulance.
Our dedicated IT team are always on hand for support should you get stuck, as are our customer service team, who can guide you through the ordering process.

Your own store will be created on a secure web platform with access limited to only those you authorise access to.
From our homepage, a simple click on the client login link in the top left will bring up a dropdown list where you will be able to navigate to your own tailored login screen.
Once securely logged in you or your workforce will be able to browse the collections of uniform tailored specifically to your company. Simply add to basket and checkout as you would any other web store!
Each client store is specifically tailored to their needs. With the ability to track orders, manage users and even generate order reports built in to suit!