A Fine Example of Shirt Making
It was only when we were clearing out our old factory in Barnsley that we began to get sentimental. For there, we found some real memories, quite literally teeming out of the floorboards!
From old photographs to nostalgic memories of the way life used to be, we actually found things under the floorboards that had been forgotten about decades previously.
One particular find caught our eye. Folded up and placed to one side, ready to be shipped, was a shirt in pristine condition.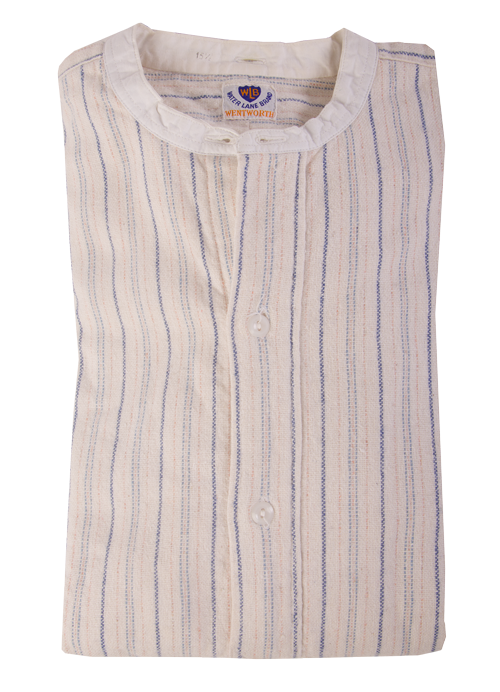 As perfect as the day it was made. A shirt that harks back to a bygone era, to the days before central heating, when the warmer you could make a shirt, the better! Just look at that wool lining. Perfect for a cold winter morning.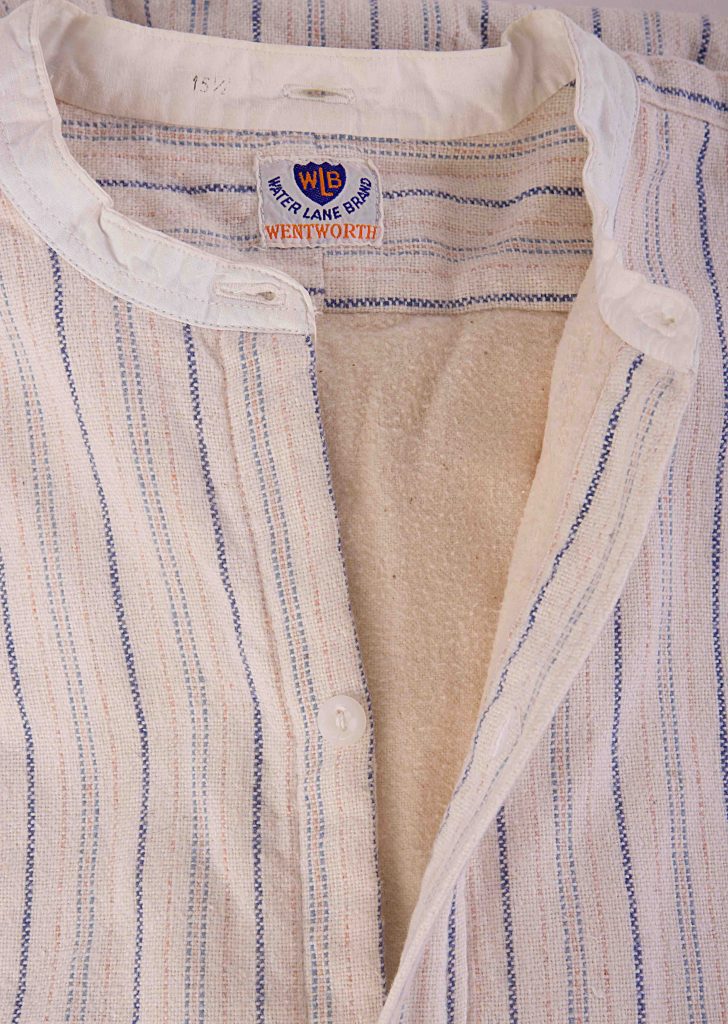 This shirt is one of our original style of Water Lane Brand shirts made in a tough durable cotton wool mix.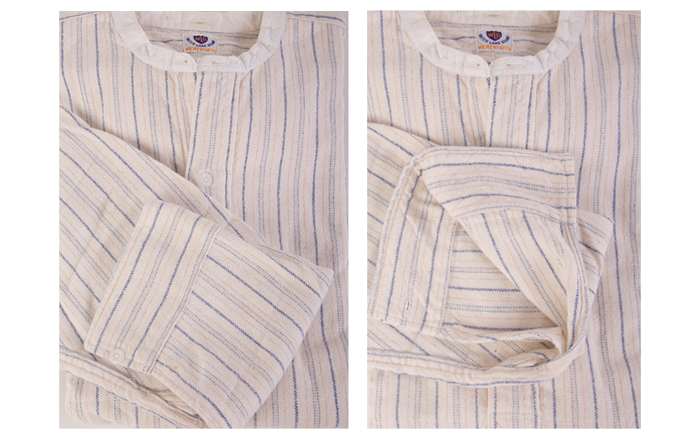 It's a simple, loose fitting work shirt with separate collar that can be added in the traditional way with collar studs.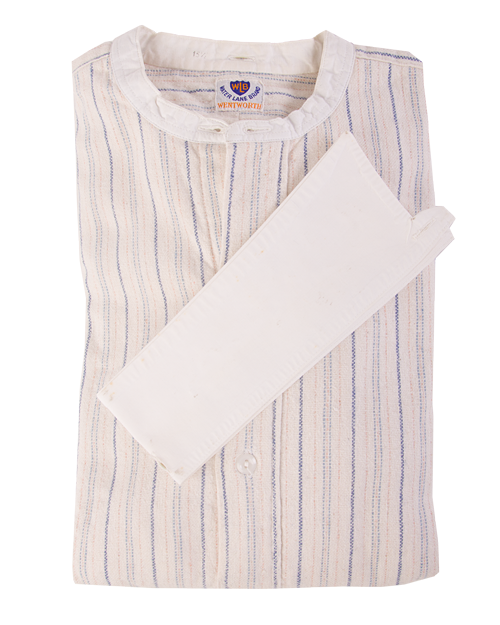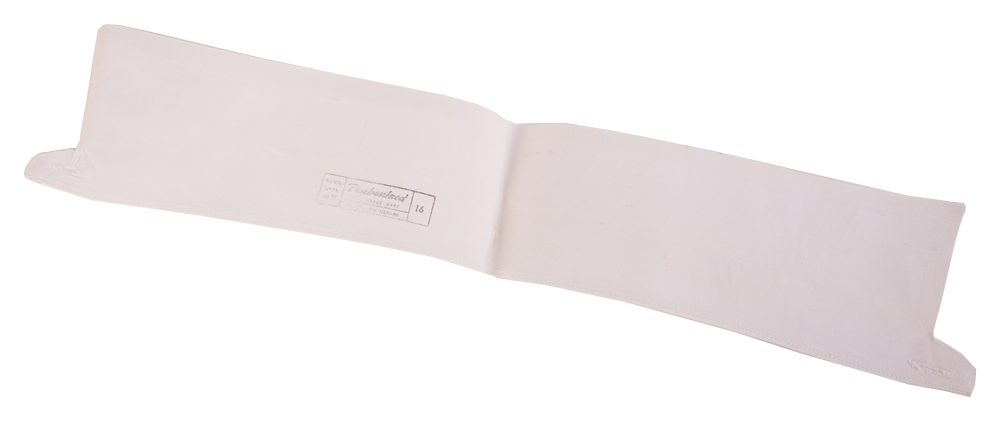 This shirt dates back to the late 1950's and is one of the last of its type off of our production line as it became possible, and much more fashionable, to wear shirts where the collar was permanently attached to the shirt.
Of course, today the round neck collarless design is back in fashion, as a casual, 'grandad collar' shirt!
The Sugden family often named their shirts after place or street names they had become quite fond of, hence we have the name Wentworth for this particular shirt design.
With thanks to John Sugden, a fifth generation member of the Sugden family, for kindly allowing us to photograph this shirt, which now resides in his personal collection.
VIEW OUR TIMELINE