Our Classic Workwear Overall
This particular find was not one we found hidden away in our archives. We were actually contacted by a lady who volunteers for the Romanian Aid Foundation Charity in Crawley, West Sussex.
When sifting through some clothing donations in their charity shop, she came across various overalls. On taking them home to wash and see if they could be cleaned up a bit, she noticed one of our own workwear overcoats in the pile.
Deciding to look up the business mentioned on the label to put some kind of date to them, she came across our website and decided to contact us.
Needless to say, the overcoat is now in our possession and is a valuable glimpse at the history of our company.
With the help of John Sugden, one of the fifth generation brothers, now enjoying his retirement, we have dated the overalls back to the 1950's.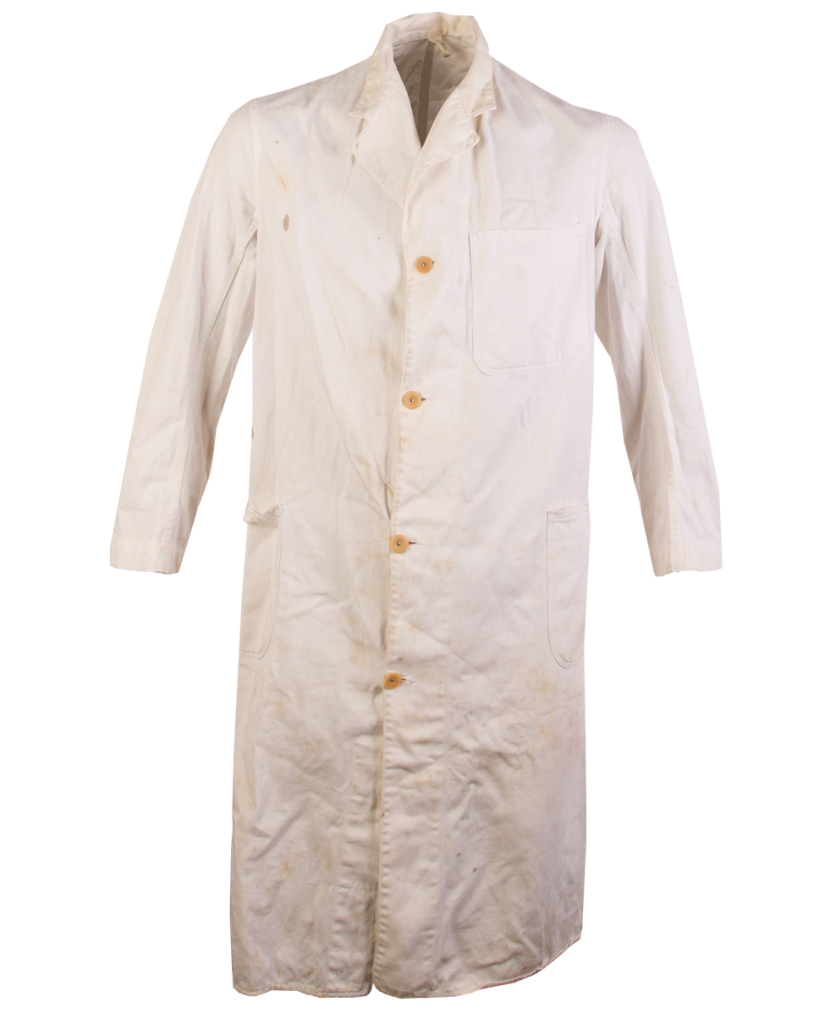 The workwear overall is a bit creased and has paint and perhaps varnish stains on it so has probably been used for decorating or woodworking.
On the inside of the hem is the original 'Water Lane Brand' tab, our famous brand name inspired by our Water Lane Factory in Cleckheaton.
The buttons are an exemplary piece of detailing. Finely created and held in place by means of a metal loop fastening on the back of each one.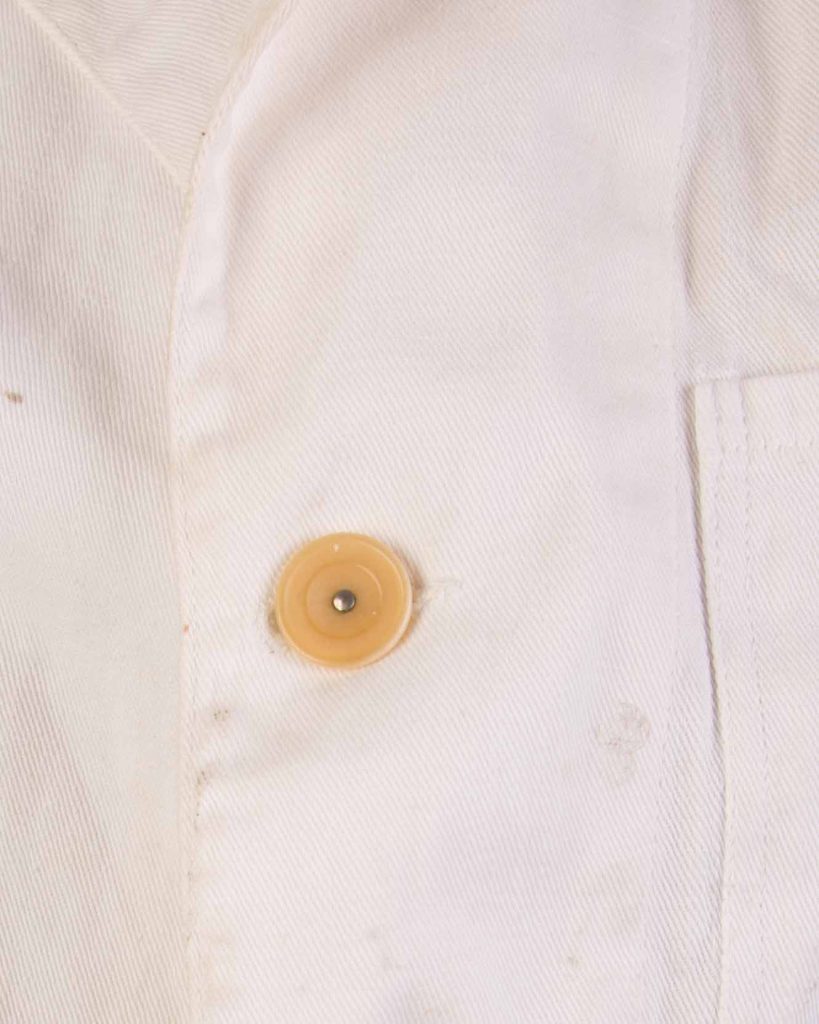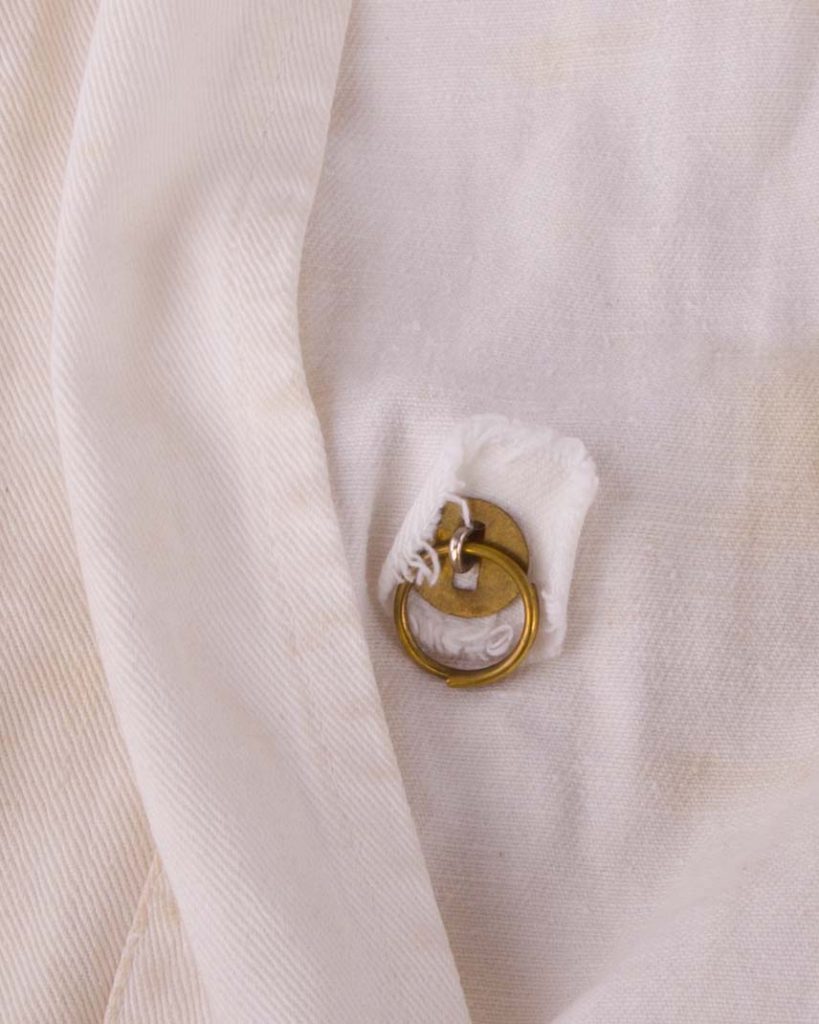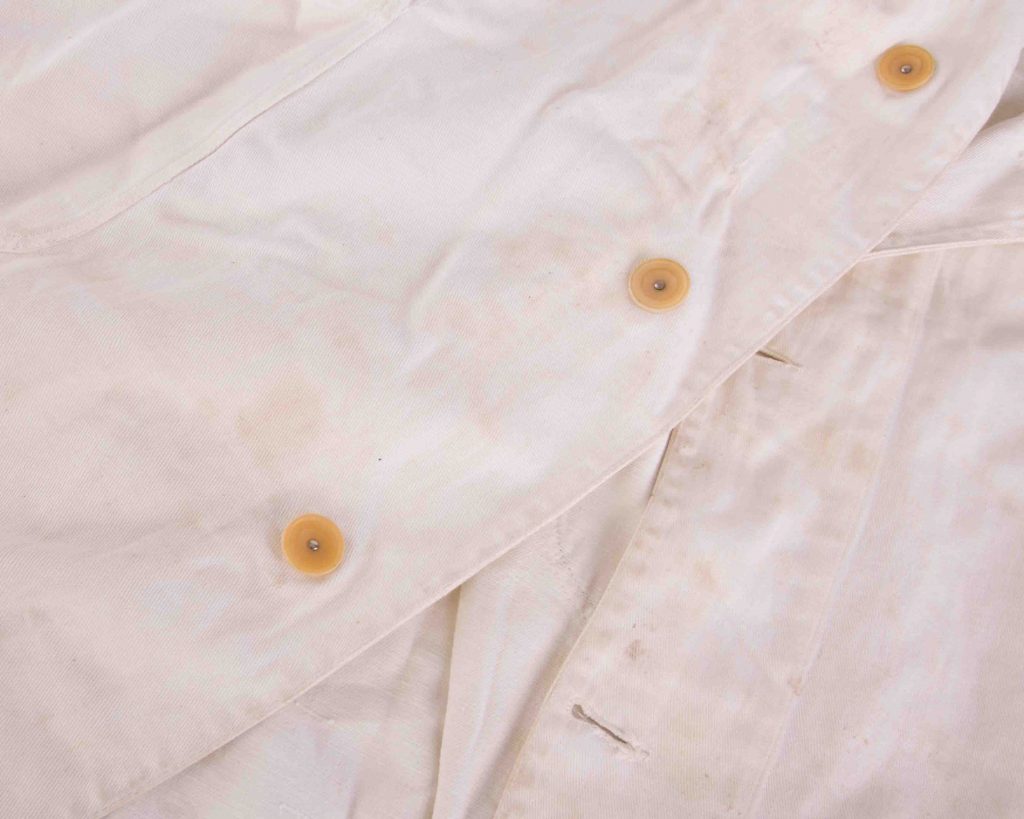 With thanks to Mrs Pamela McGough for contacting us and sending it in. I'm sure everyone reading will agree, it truly is a stunning find!
Should you find anything of ours that dates back to a similar period, or perhaps even further, we'd love to hear from you!
BACK TO ARCHIVE