A Celebration of the end of The Great War...
By the end of the First World War in 1918, we had produced hundreds and thousands of shirts and uniform for those away fighting on the front line.
Our largely female workforce had worked so hard throughout the war, often in times of great uncertainty, with many having waved loved ones away, some never to return.
It was decided that we would hold a social gathering to recognise the hard work of everyone employed at the Sugdens factories and to celebrate the end of war and look forward to the future.
On February 8th 1919, a Tea, Concert and Victory Dance was held at our Empire Mills site in Barnsley.
The evening featured tea served at 4.30pm, following by a concert and dancing. The dances were given special names for the night – all relating to a place, brand name or range manufactured by Sugdens. For example, the Waltz, became 'Empire Mills' after the factory.
See the original programme from that night, below.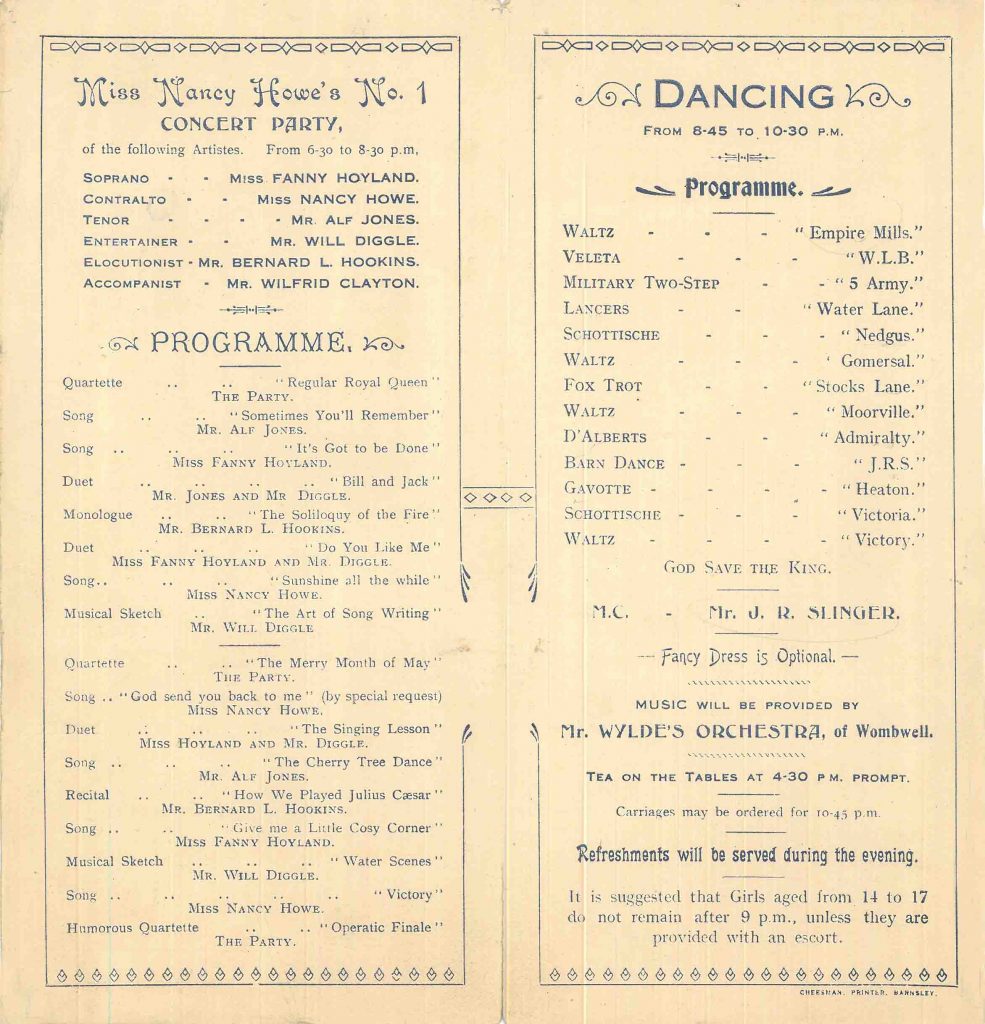 BACK TO ARCHIVE