Whether it be the apron a caterer puts on, the coloured polo shirt a charity worker dresses in or the high-visibility jacket a paramedic puts on at the beginning of every shift, they all have one thing in common; they wear a uniform. We all take note of them, but sometimes we don't quite realise how essential they are. From being able to pinpoint an emergency worker at the scene of an accident to knowing who to ask for help when you require assistance, a uniform is a vital piece of our everyday lives.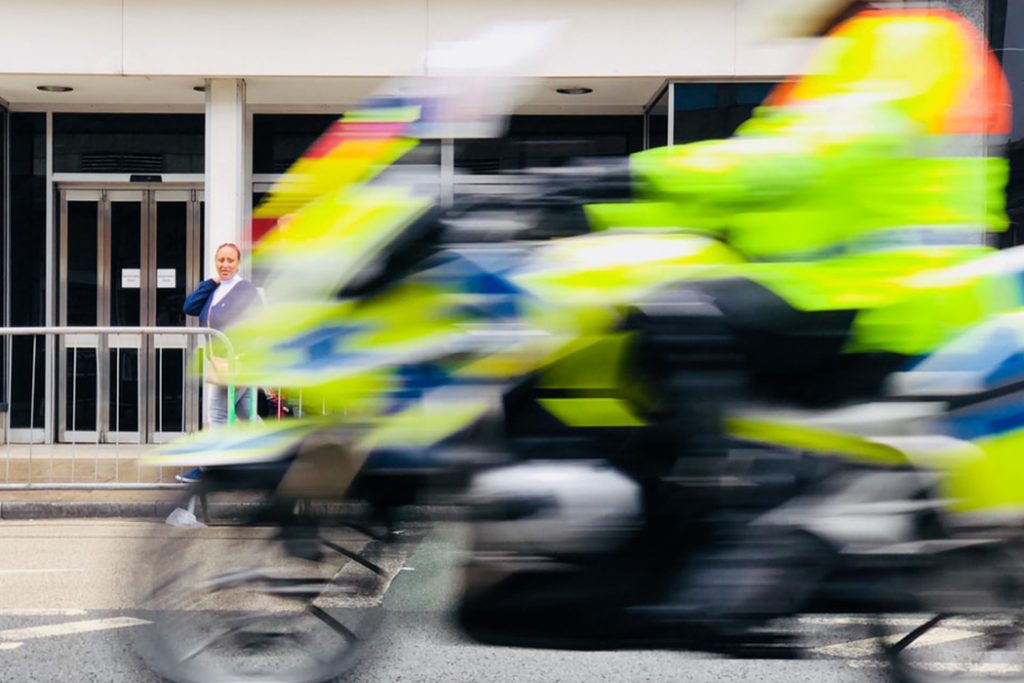 History has shown that the earliest uniforms date back centuries. In fact, evidence has proven that the earliest uniforms can be traced to the middle ages, with the first occupational uniforms being liveries. Liveries were uniforms that servants at European courts were given to wear. During this period, employees would wear badges that signified the nobility or royalty that they served. Over time, as textile production and technology advanced, the badges that servants and messengers wore were soon replaced with clothing that was tailored specifically to bear the colours and insignia of the house they belonged to.
These early liveries corresponded closely with military uniforms which were developed around the same time. For centuries, the military have worn a uniform. Whether it be the camouflage worn on the field of duty to the polished commander uniform – the colour and style of clothing worn is instantly recognisable. Postmen are also among those that are first recorded as wearing a uniform that was occupation specific. In the 18th century all postmen wore a visible brass ticket on their everyday clothing to show who they were.
Fast forward hundreds of years and uniforms are just as important in our society. Even the significance of a badge continues today. You may not notice but they are everywhere – from the sports team you support to your local school to departments of public services. Employees in customer-facing roles are also often required to wear a badge with their names or position as part of their uniform. Uniform provides safety – from hard hats to hi-visibility garments – and without it many workers would be at risk every day. Whether it be head-to-toe uniform, a simple shirt or a badge, a uniform can also evoke trust in a company from consumers, patients, customers and importantly, their very own staff. They can help employees feel a valued part of the company, thus creating a sense of pride.
Sugdens' history with uniforms can date back to the late 1800's when we began providing garments for workforces all around the country, including the British Armed Forces. During the course of the First and Second World Wars we produced close to six million shirts and uniforms for military use. In the Second World War we also produced army issue gym wear. All the garments we sold were woven from scratch and produced in our own factories from start to finish.
Throughout our 150 years of business we have worked with police forces, fire and rescue services, ambulance services, laundries, distributors, airlines, schools, charities, universities and transport companies – to name a few.
In the 1920's our range of products included shirts, pyjamas and all types of work clothing with our customers ranging from independent retailers to pawnbrokers. Then by the 1970's, after we had joined forces with our sister company Double TWO, we began supplying shirts to the UK Police Forces and Fire Service thanks to Double Two's Shirt making technology. Some of our customers at this time included Esso, Ford, KLM and British Airways.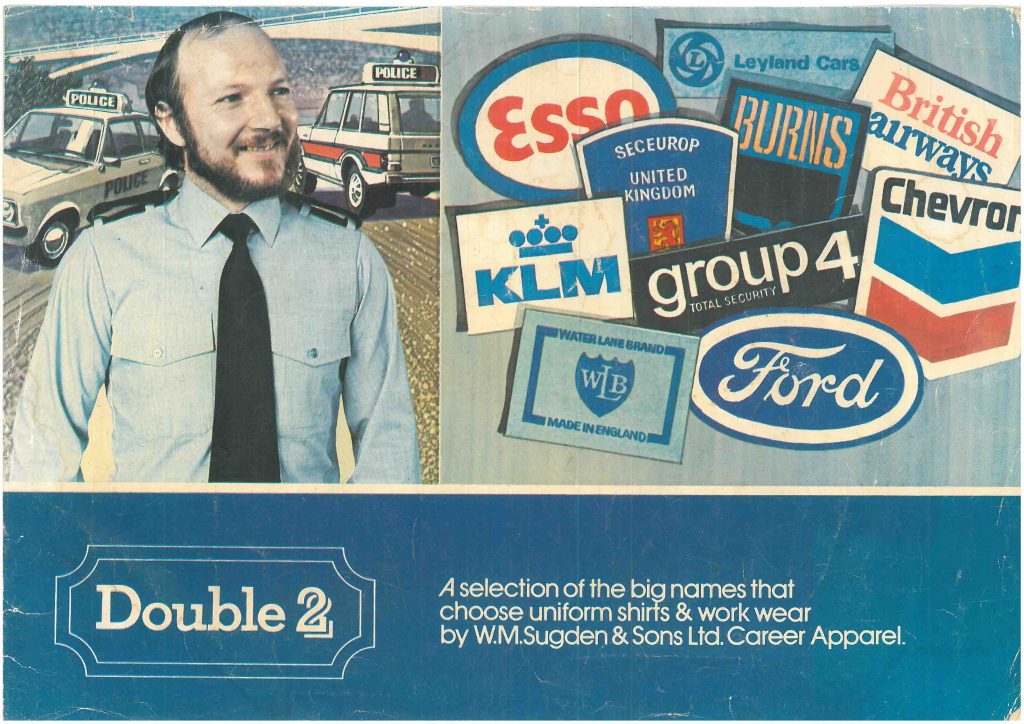 Moving on to the 1980's we started to supply the National Health Trusts, The Ministry of Defence and the Post Office with uniforms. As we entered the 21st century, we began our relationship with St John Ambulance in 2002 – one which remains to this day.
Throughout the last 20 years we have had many notable achievements that we are extremely proud of. We were awarded the British Clothing Industry Association (BCIA) Award for Functional Workwear, for the uniform we designed for Oxfordshire Fire & Rescue Service in 2002. This was followed by another BCIA Award, this time for most Practical Workwear, for our design of the Bentley uniform in 2004.
In 2009 we achieved our third BCIA Award. This one was awarded for the corporate wear we devised for the Go Ahead Group, a public transport company. The BCIA would later that year re-brand to become the UK Fashion & Textile Association (UKFTA).
In 2012, we devised a new uniform for St John Ambulance, taking them away from their traditional 'Police like' uniform and revitalising the charity's image. This scooped us an award at the Professional Clothing Awards for 'Best Bespoke Uniform Business'.
More recently, Sugdens launched a new ambulance uniform. Following extensive research into the ambulance market sector, the range was first debuted at the Emergency Services Show in 2019 where the Sugdens team were able to take on feedback to refine designs, ensuring they met the sector's needs. The highly anticipated comprehensive ambulance range will give customers an excellent range of quality garments for all their work scenarios. The first items of the range including an ambulance green wicking polo shirt, hi-vis soft shell jacket, hi-vis bomber jacket, hi-vis sleeved waistcoat are set to launch this spring.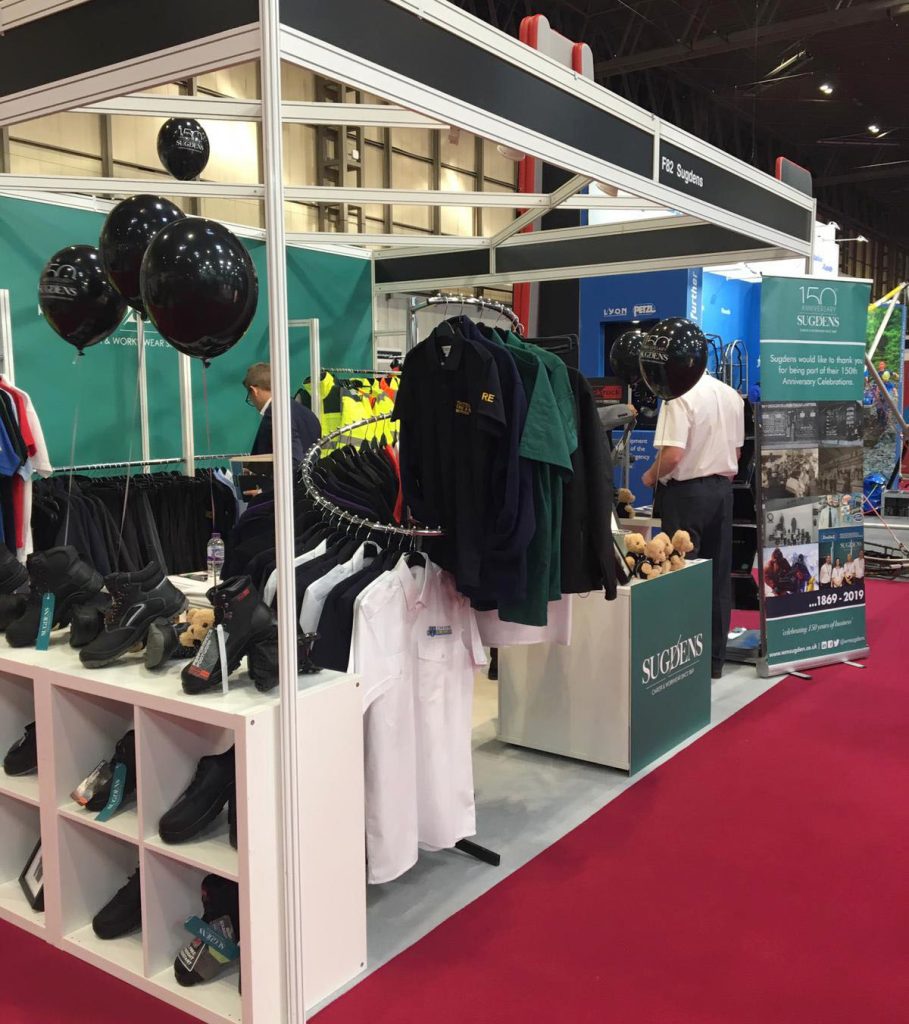 Our bespoke design service helps to maximise brand identity with uniquely tailored uniforms allowing workforces to immediately stand out. Embroidery and personalisation is a key element of a unique uniform and our highly skilled embroidery team can create an intricately detailed, embroidered version of a company logo. Our recent work with The Salvation Army evidences this, you can watch the video of the process here. We also print designs onto garments using special Polymark and Plotter Stretch transfers to ensure workwear stands out from the crowd. We have a number of case studies available to read on our website which detail the work we go in to with various organisations, you can find out more here.