We were delighted to be asked by St John Cymru to design a range of uniform that would be suitable for all to promote and feel a part of their Centenary year.
St John Cymru was established in 1918 and during its time provided the first ambulance service for the people of Wales. Since then their services have supported people through some of the country's highs and lows, from helping soldiers on the battlefields of WW1 to being pitch side as Wales won Rugby Union grand slams.
Supported by over 4,000 volunteers, St John Cymru are now Wales' leading first aid charity and they continue to deliver frontline services in the heart of Welsh communities. Giving vital support to the emergency services, providing first aid cover, helping to keep people safe at thousands of events across Wales, and every year caring for over 9,000 people.
To help build a safer Wales, St John Cymru are currently training children and adults the vital skills they need to save a life and are aiming to create a country with a first aider in every home who can make a real difference in an emergency.
The exciting centenary celebrations include touring a replica of a First World War Ambulance across Wales to various events showcasing the 100 year history of the St John Cymru Wales Service and a Centenary Charity Ball.
Our range of commemorative uniform is a leisure range incorporating a T-Shirt, Polo Shirt, Hoodie and Baseball Cap in the traditional St John black livery with a specially designed centenary, gold crest.
The range achieves a smart, stylishly modern look that enables volunteers of all ages to show their pride at being part of such a prestigious organisation in its 100th year.
Images below showcase the design work for the range in full.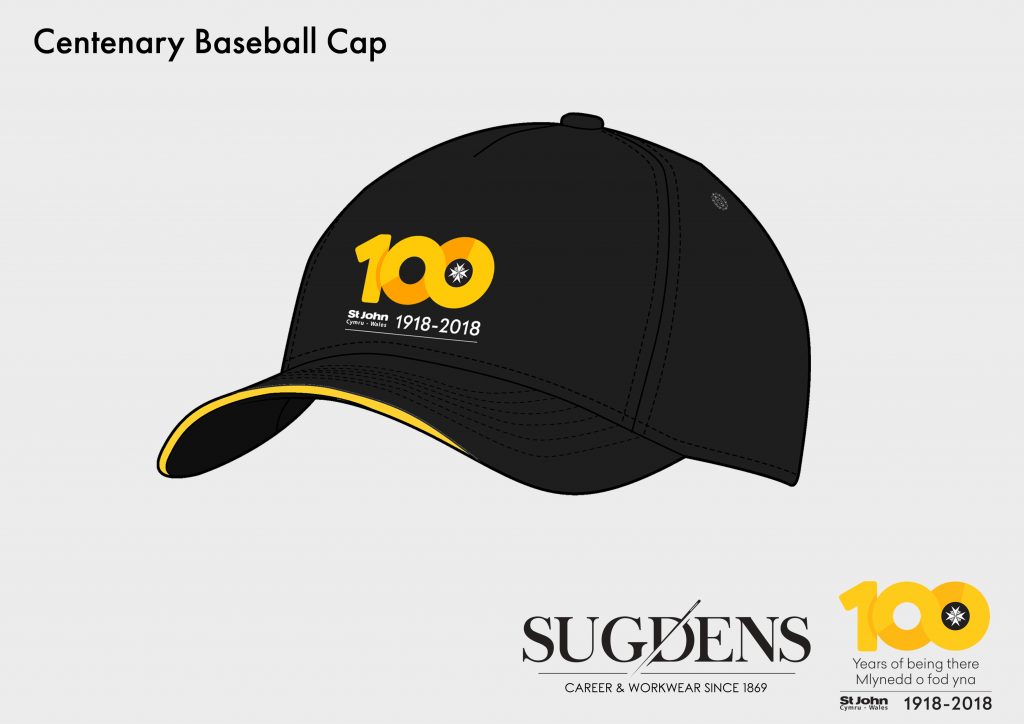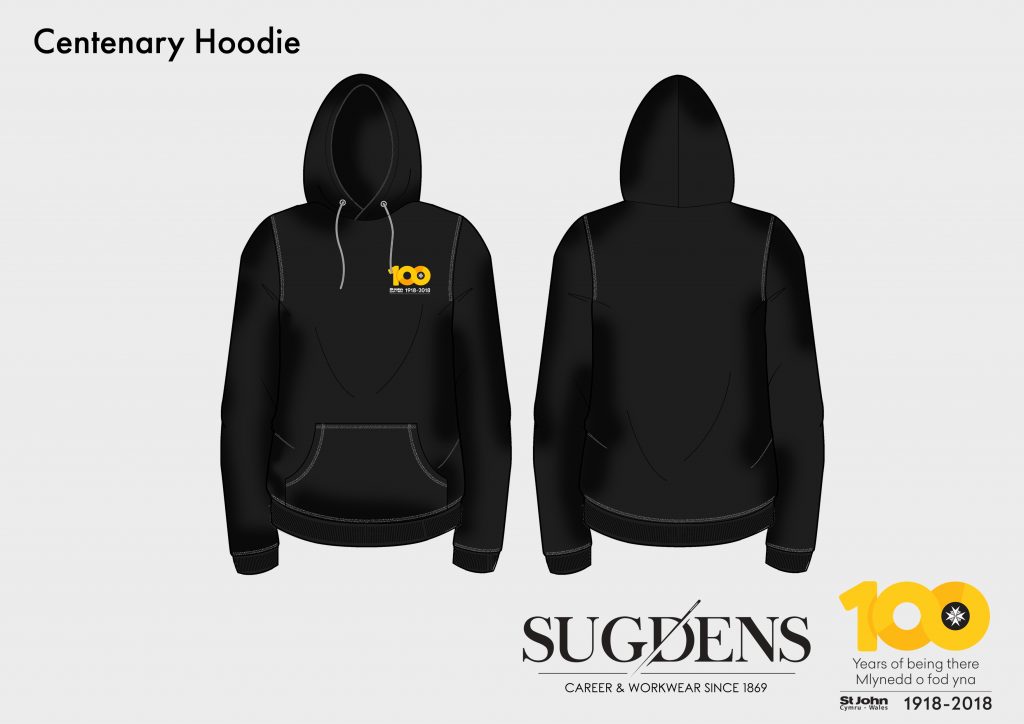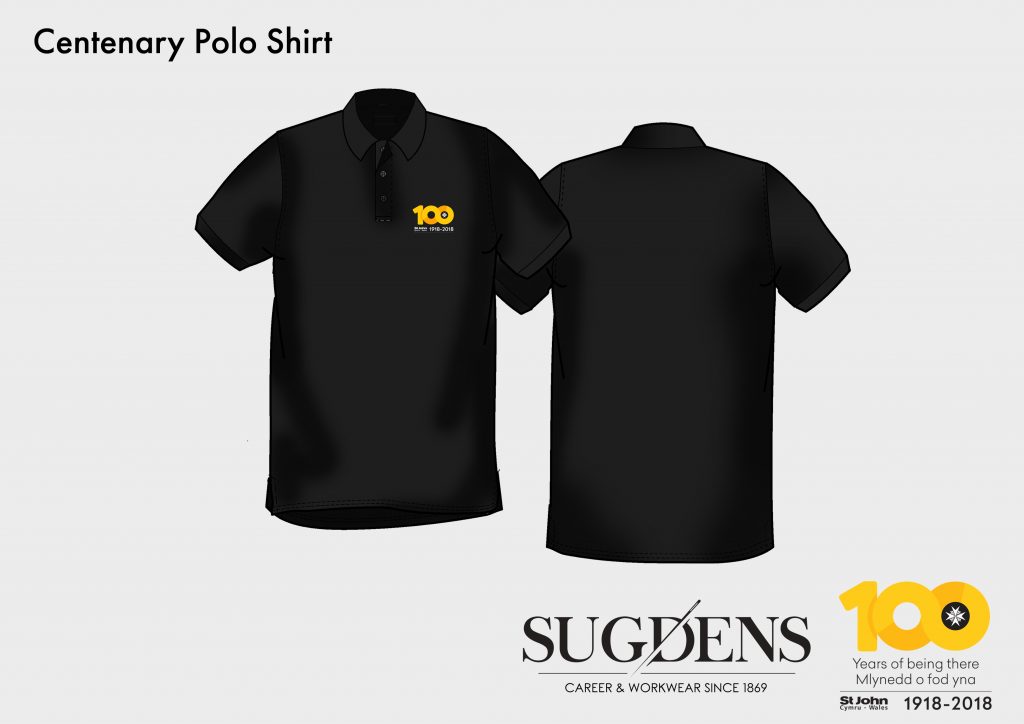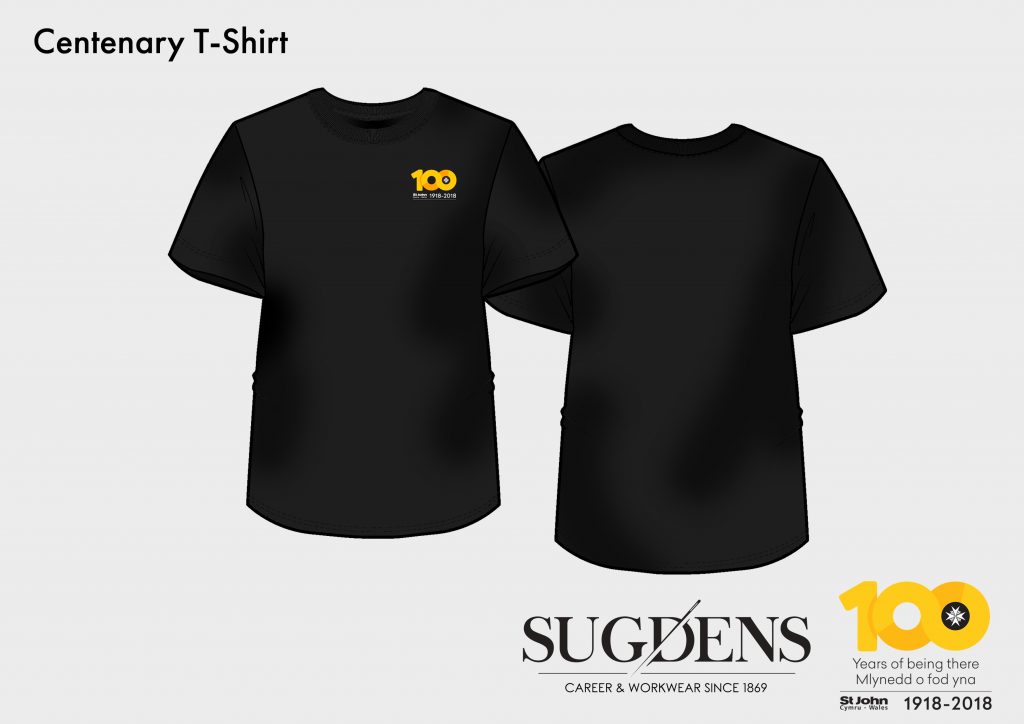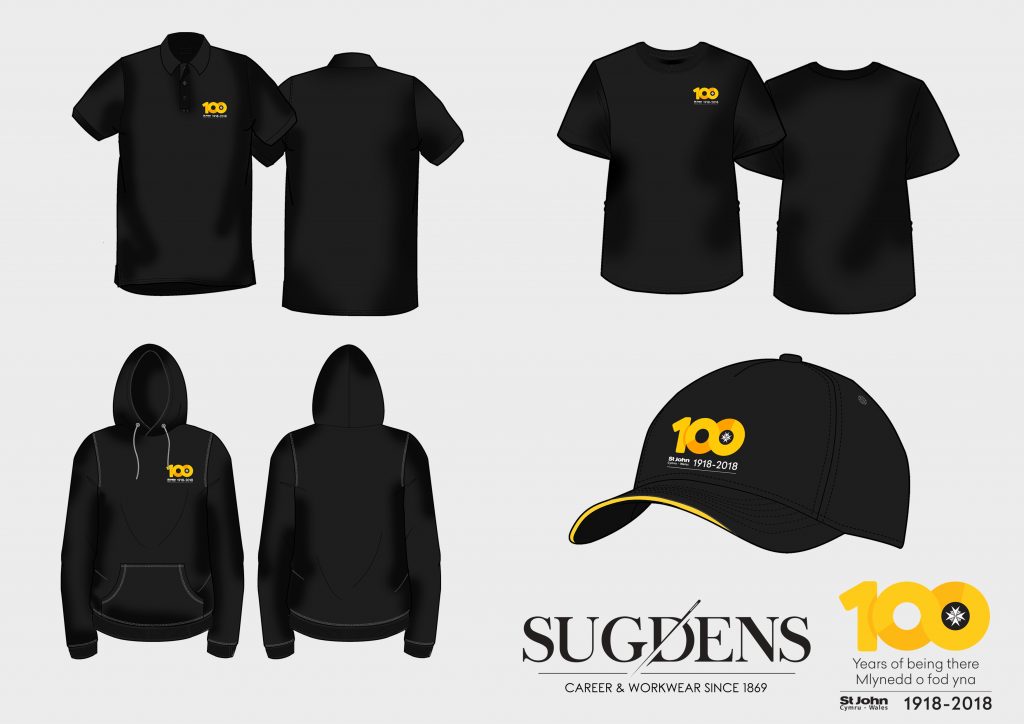 view next case study...