You are on: Home > News & Blog > Here's to another 150 Years!
Here's to another 150 Years!
Published: 17.12.19
Our 150th anniversary has given us a great excuse to look back through our archives and explore our heritage, but it also gives us the chance to take stock of the present and look forward to the next 150 years and beyond!
We're proud of our talented in-house design team who take a client's vision and make it a reality. They are currently designing airline uniforms, whilst they've also recently designed the new uniform for staff at Yorkshire Sculpture Park.
From the moment a client comes on board, our design team are fully engaged in the process, working with the customer to identify the needs of their entire workforce. They travel the globe to search out new fabric technologies and fashion trends, enabling us to be innovative and ahead of the game. There are very few career and workwear suppliers who can boast of having a full time, in-house design team!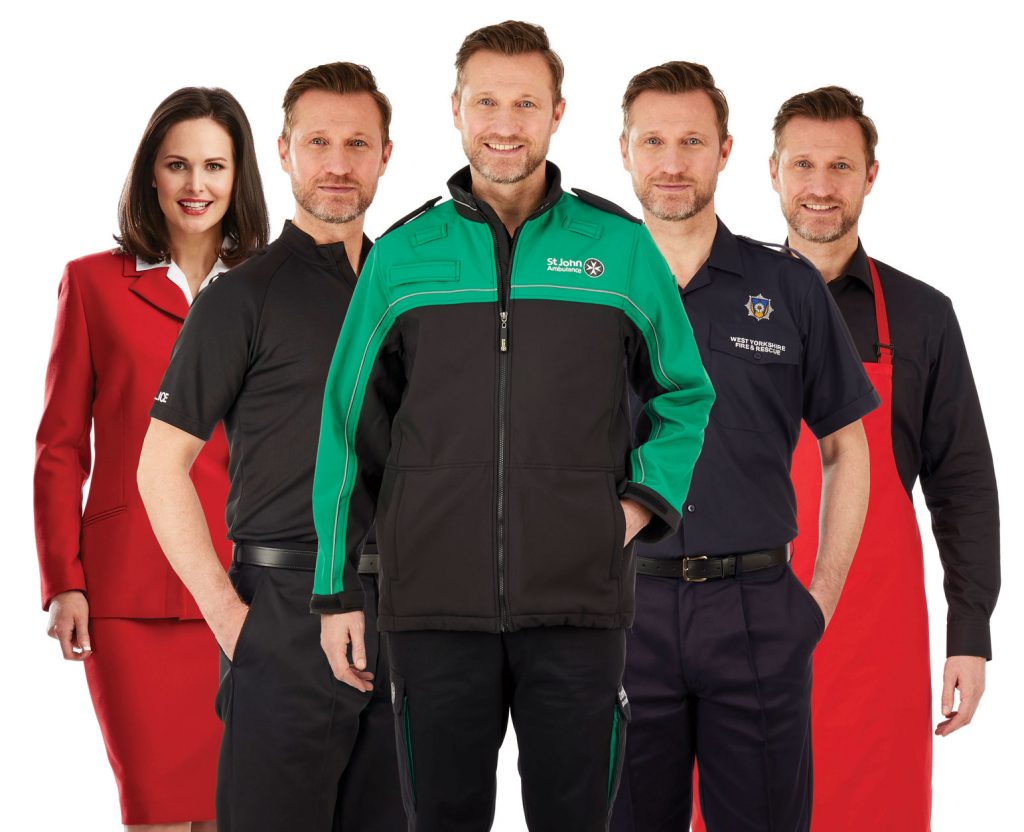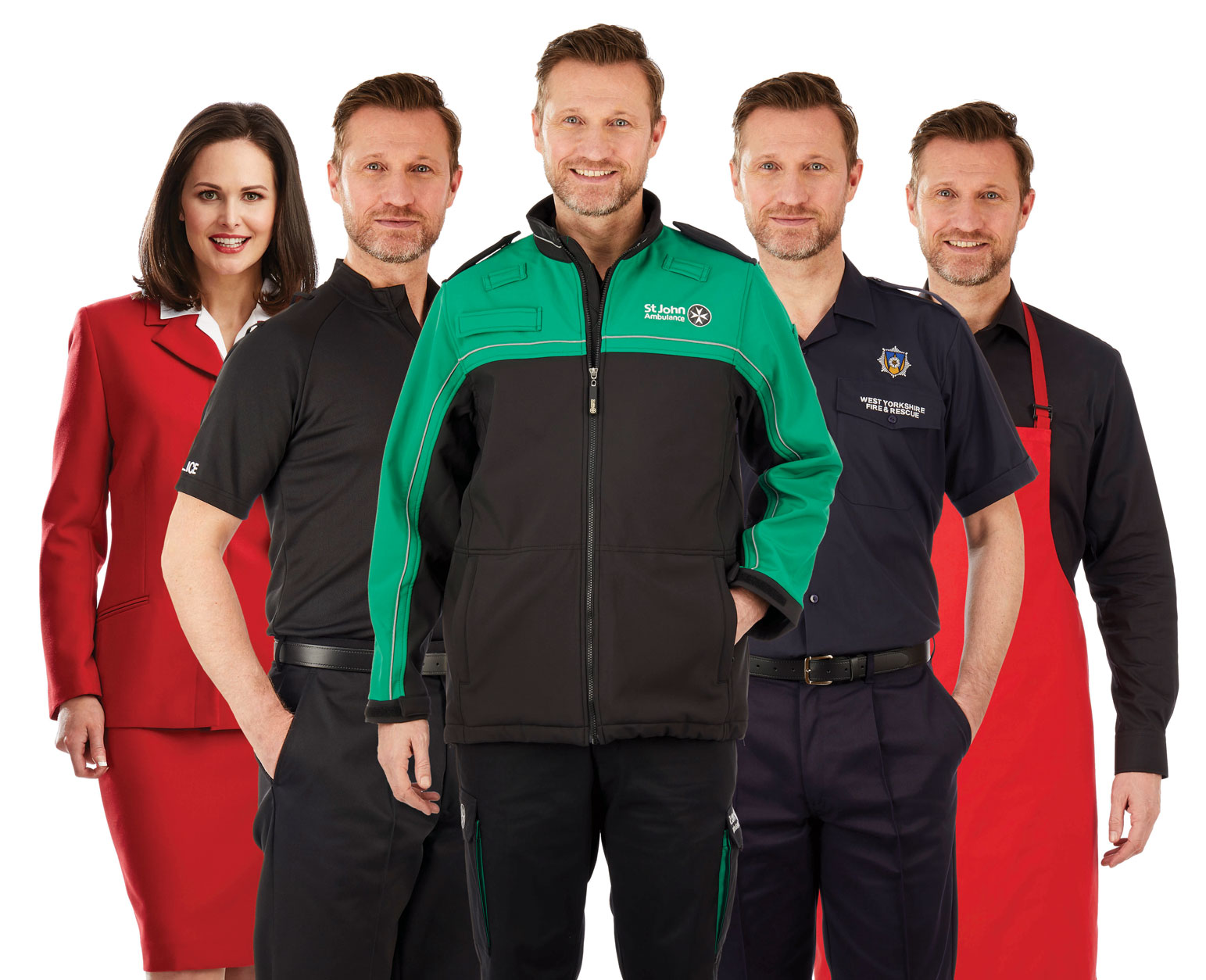 We offer a fully flexible ordering system with a tailor-made web system in place to offer a fully managed service, direct to the customer. Just last year we launched a new look website, making it possible to view our entire product range online. This followed a re-brand in late 2017 as we refused to stand still.
We continue to evolve and progress the workwear range we offer. New products offered include safety footwear and high visibility garments. The customers have no reason to go elsewhere, gaining the advantage of dealing with one point of contact for all of their uniform needs. We can clothe an entire workforce from head to toe, ensuring the wearer has all the garments they need to carry out their job.
Listening to the customer has led us on to new product developments. For example, adding new colours in a range, or changing designs to include more features, such as extra pockets. There are now more demands for different types or workwear than ever before. Whereas a company would once have required a simple work overall, there are now many different departments, a more mixed male and female workforce, from differing cultures all with differing requirements. As a result, uniform offerings now incorporate many more garments.
To help navigate this process, we have an expert sales team who are on hand to offer advice on all aspects of clothing, from corporate wear through to PPE, including regulations and the best suited product for any particular working environment.
Modern Technology
New technology has brought about massive changes in the industry, particularly in the last 20 years or so. The arrival of companies such as Amazon has changed customer expectations. Next day delivery was a fantastic option just a few years ago, now it is becoming the norm.
Technology has also dramatically altered the world in which we live and how we do business. People in countries at the other side of the world are now just as easily contactable as those in the same town. This has opened up whole new markets. Growing globally is now a distinctly more realistic goal for companies than it ever was before.
At Sugdens, we are seeing the potential of supplying high end, smart uniforms to companies in India. So this may be a market we look at in the near future. The rapidly growing tourism industry in the Far East has led to increased demand for smart corporate wear for hotel staff, as well as bespoke uniforms for airlines and tour operators.
We also continue to work hard to ensure a quality livelihood for all our workers and suppliers. 100 years since we formed The Welfare Club, which looked after our UK factory workers, the principles behind it lie at the heart of how we do business today.
We employ structural engineers to ensure everyone works in a safe environment in our factories abroad. We also employ doctors and nurses to look after the workforce and all our factories are working towards, or already have Gold Level WRAP Accreditation (Worldwide Responsible Accredited Production).
All our supply mills are accredited to OEKO-TEX Standard 100 which tests for the use of harmful chemicals and ensures safe chemical treatment. We are also members of Sedex, a collaborative platform aimed at ensuring a high standard of performance on labour rights, health and safety, the environment and business ethics.
The ISO 9001 for Quality Management and ISO 14001 for Environment Management accreditations are amongst our proudest achievements, and they are systematically audited each year so there is no time to rest on our laurels.
At our warehouse in Wakefield, we have reduced our CO2 emissions by 40 tonnes a year. We continue to work towards reducing the amount of waste we produce, and recycle wherever possible.
Should a company re-brand or require new uniform, then unwanted older garments are either de-badged and sent to charities or regenerated using a fibre separation process to enable them to be made into mattress fillings. As is the waste on our production lines.
Our reduction of plastic use in our garment packaging has already begun and we're committed to finding ways to eliminate its use entirely.
Our clients range from private schools, to laundries and distributors as well as organisations such as St John Ambulance and BP. We're proud to serve every one of them and will be equally as proud of every new client we have the pleasure to work with.
We have an energy and passion for what we do. Our innovative, forward thinking nature keeps us on trend. Sugdens has great plans for the future and we will continue to put ourselves forward for all sectors of business.
Perhaps in another 150 years, we might be writing about how we supplied the corporate uniform of the first hotel on Mars, or workwear for an Intergalactic Ambulance service. We might not even be writing it, just thinking it telepathically for everyone to hear!
Whatever the future holds, we're looking forward to playing our role in it.