You are on: Home > News & Insights > Thanks for visiting us at The Emergency Services Show
Thanks for visiting us at The Emergency Services Show
Published: 25.09.18
It was a hectic few days last week as Team Sugdens headed down to the NEC in Birmingham for The Emergency Services Show. The event was a huge success, attended by thousands of visitors.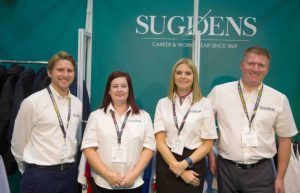 We were kept very busy on the stand and loved meeting all of you who visited. It was great getting to know you all, and to be able to showcase what we can do for you.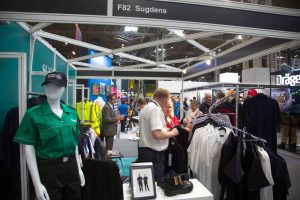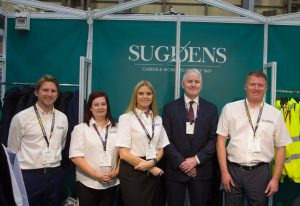 (Pictured: Visitors to the stand and the team with Sugdens Executive Director, Peter Thompson)
A highlight of our show was the First Responder shirt, we've recently developed alongside South Derby First Responders. We also took along our range of safety footwear and high visibility workwear. All of which are new lines to the Sugdens range.
In the brief quieter spells, we managed to venture away from the stand just long enough to spot an array of fire engines, ambulances and police cars. We particularly loved seeing some of the old classics…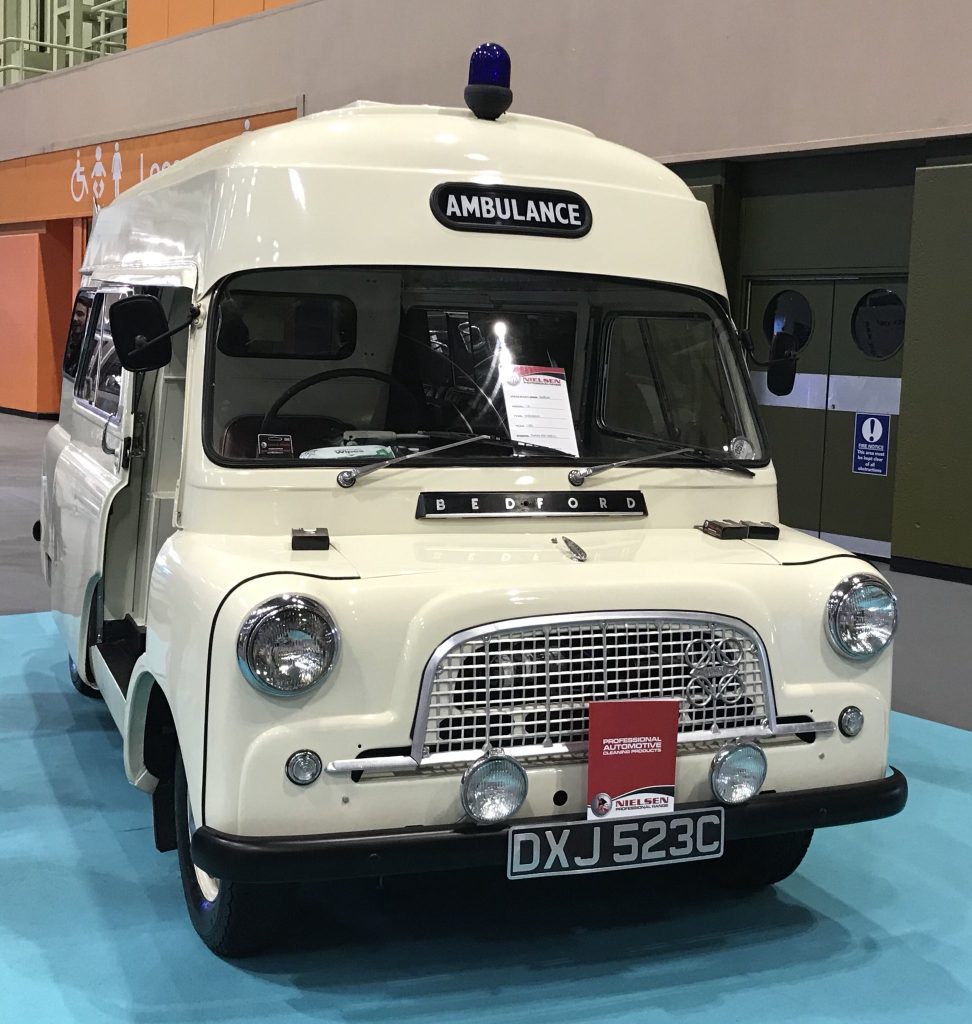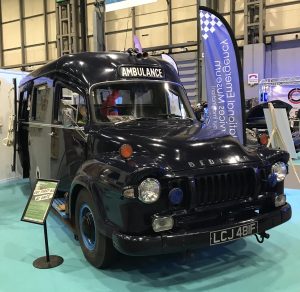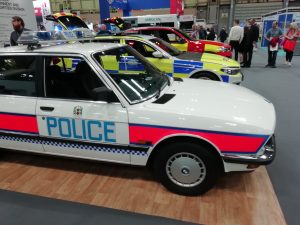 So what now?
We're digesting the results of a hectic show and treasuring the memories we shared, the sights we saw and the new contacts we made! We're just beginning the process of leafing through the many enquiry forms that were filled in at the show. So if you did fill one in, we'll be in touch shortly.
In the meantime, Matt, Craig, Jane and Ann would like to say thank you to all those who came to see them on Stand F82, and they look forward to speaking to you all again soon!